Engage & Connect gives UK charities the support they need to succeed. As the name suggests, they engage with potential supporters and connect them to the charity.
Moo Creative has been part of the E&C journey since it's inception in 2018 and was even involved in the naming of the organisation. Since then we have continued to support the business, not only with it's own creative requirements, but also for some of their clients needs.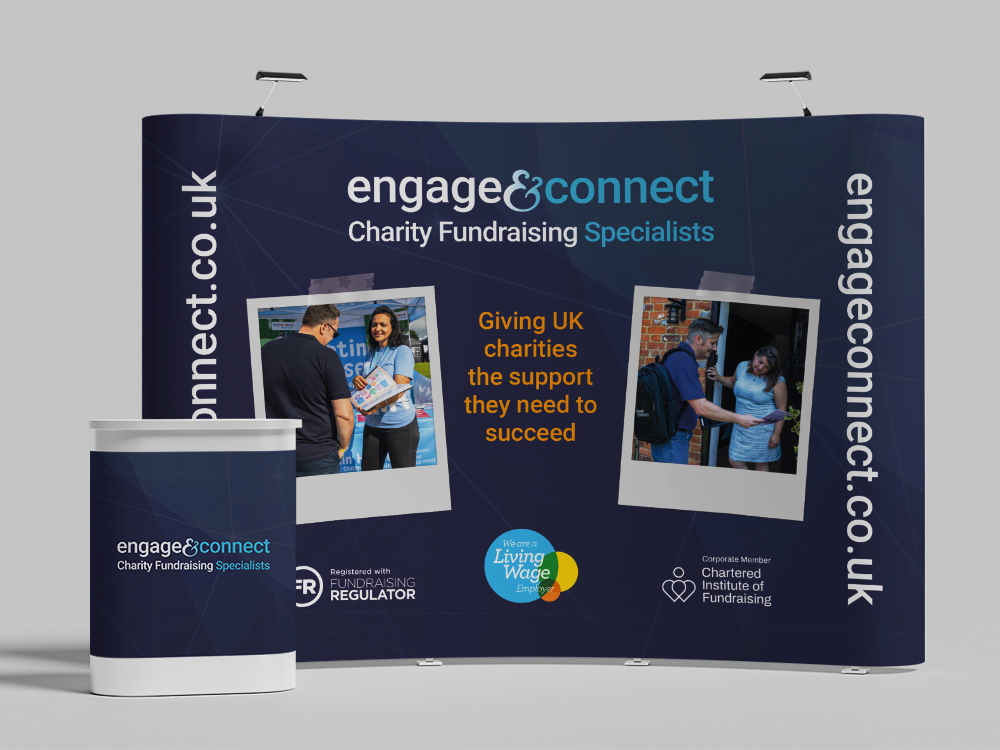 I have had the pleasure of working with Steve for almost 20 years, so it was a no-brainer to get Moo Creative involved at the start of our new venture. They are technically and creatively talented and always go that extra mile to ensure the job gets done. Moo Creative continues to deliver great creative, not just for us, but also for clients of Engage & Connect.