Branding a start-up
Background
Moo Creative was tasked with creating a brand presence for a new a workforce management software solution. The software would be aimed at anyone working within the built environment to track staff and manage daily activities. The new software would boast the following capabilities:
Contributing towards reducing an organisations' carbon footprint and allowing a paperless operation of it's sites
Nudge technology ensuring all assigned tasks are completed by assigned operatives
A full suite of reports evidencing compliance, trends and value of the services being provided
Armed with this information we started work by proposing names for this startup tech company.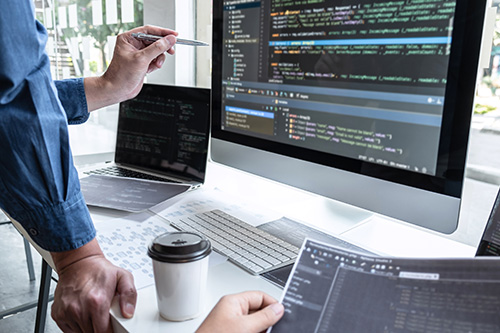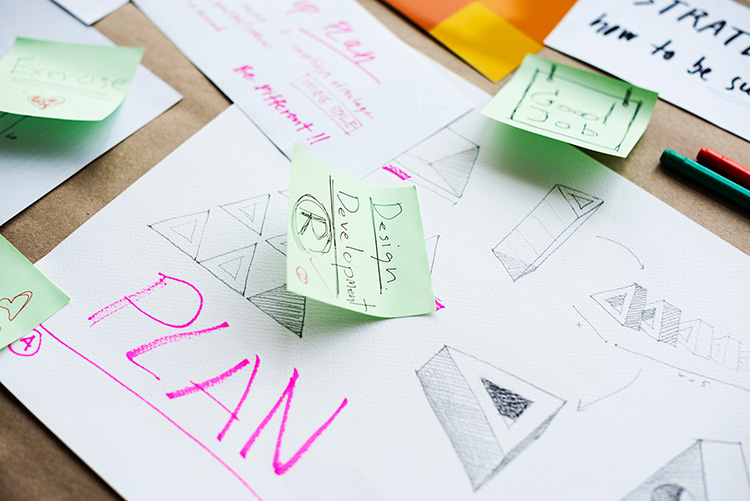 There are many ways to name an organisation but we decided to use a method of brainstorming names under the following four categories:
Descriptive
These are names that describe what the company does like Snapchat, PayPal and Playstation.
Abstract
These are made up words that have a strong memorable sound and have the potential to gain new meaning. These are names like Google, Yahoo and Spotify.
Suggestive
They set an evocative mood for the brand like Red Bull and Innocent.
Legacy
They are named after the founder or stakeholders like Disney or Ford. It can also be after a geographical location so names like Southwest Trains or London Pride spring to mind.
Proposal
Eventually we settled on two names and one of which was 'Alokayt'.
Simply put, Alokayt is a creative way of spelling Allocate! It was different to anything out there already and we felt it had the potential to become a standalone memorable name. 
Once it was approved by the client we checked out the availability of domain names, whether it was registered on companies house and did an intellectual property trademark search. We were pleased to learn that it was available on all fronts so could safely proceed to the next stage of producing a some creative treatments with some rationale to support it.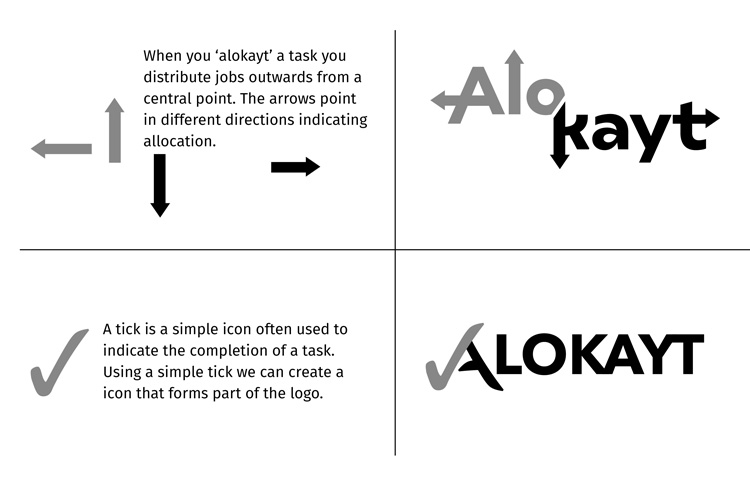 Finished article
The client opted for the second option with a tick so we completed the task by adding colour and turning it in to a full blown brand identity…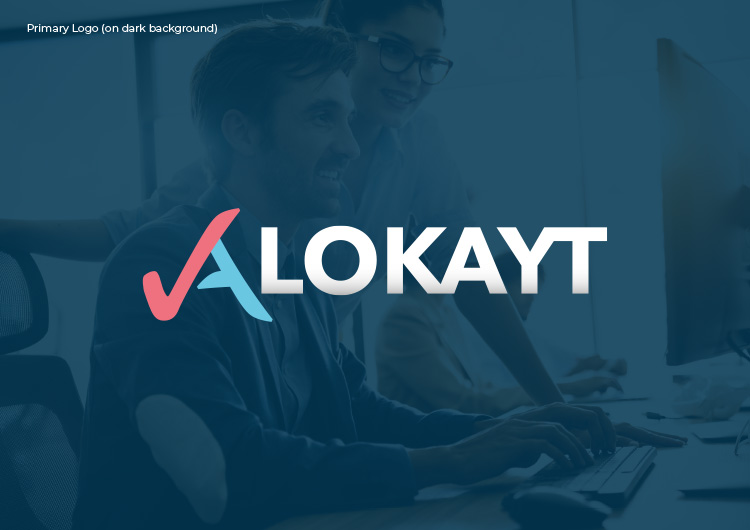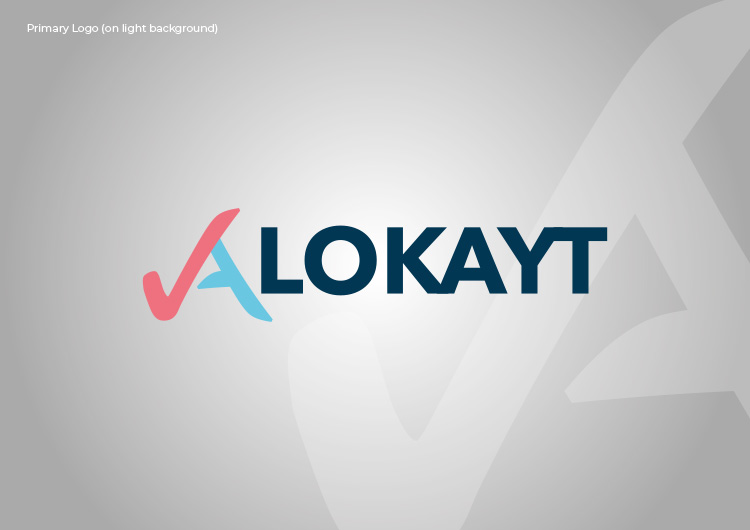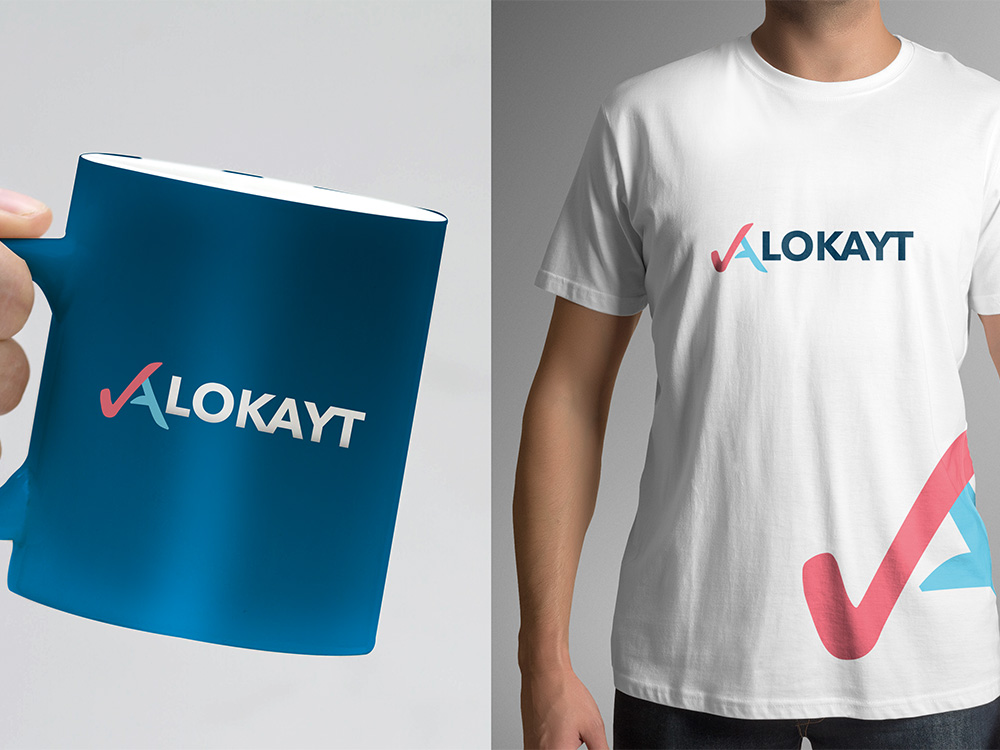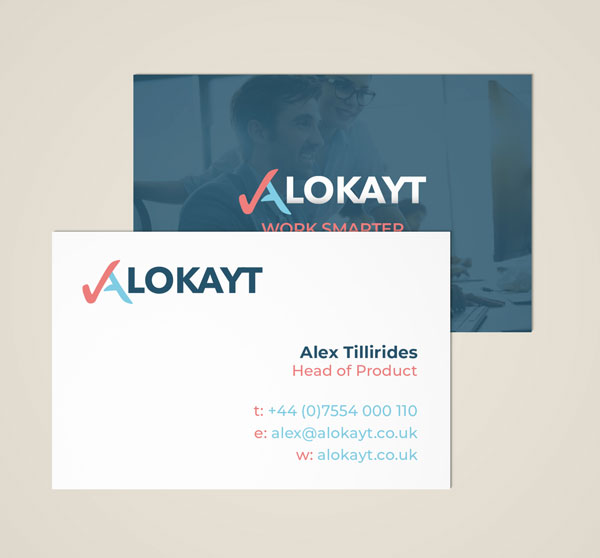 What the client had to say…
"As a start-up company developing a new piece of software we did not have experience in branding or marketing. Our team were faced with the daunting task of coming up with a name for our product, a logo and a brand.
We received a recommendation to speak with Steve at Moo Creative. He was extremely helpful and took a real interest in our product from the start.
Steve took the time to understand our software and what it did, he went back and developed several suggestions for names. These suggestions truly reflected what our software does, and this was down to him taking the time to engage with us and really understand our product. After deciding on the name, he produced a number of logos with various options for different colour schemes and his recommendations.
Steve and Moo Creative were extremely supportive, and no tasks were too much for them, coupled with being commercially competitive. They worked extremely quickly, which was important to us to meet our launch deadline. We would not hesitate to recommend Moo Creative to any future possible clients."